Microsoft Office 365¶
email¶
See Setting up email addresses and shared mailboxes or…
To create an email address for a user, create the user in the Azure portal (Microsoft Azure), then log into the Microsoft 365 admin center https://portal.office.com/
Assign a couple of licenses: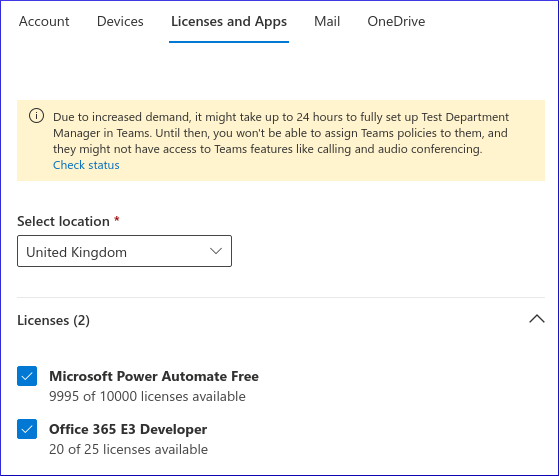 Clicking on the Mail tab and you will see preparing a mailbox:

Finally… you will see the Mail details…

Office 365¶
To enable OneDrive, add the following licences: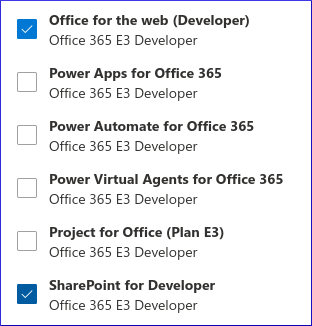 Follow a group in Outlook¶
If needed in the future you can subscribe to a group from you desktop by following these instructions: Subscribe to a group in Outlook
Or you can check you are subscribed (and subscribe if you are not subscribed) by following these instruction (which are what we actually did in the end!)
Go to Office 365 Online

In Groups - click the Group name "Office" - This was the group whose emails were not being sent to your Inbox

Click Conversations

To the RH side click the down arrow by Joined

Select "Subscribe to this group by email"

Send a test email to the Group email address. It should arrive in both your Inbox and the Office group
Note
if it says "Unsubscribe from emails for this group" then you are not unsubscribed so check your desktop version, if subscribed there, call us!!
A screen shot for the above instructions to help (I hope):